Mute swans, Cygnus olor, are a common sight on Lough Corrib. Cygnets are rarer, but this couple have a healthy flock of five following bundles of grey. They chirp as they trail after their parents, darting after anything edible and squabbling. The hen is cautious, hanging back while the more confident cob approaches, signalling safe distances with his growling hiss. Adult swans are strong enough to break a leg: they will hiss first as a warning, then start to raise their wings and curl their neck, and should never be provoked, especially with cygnets!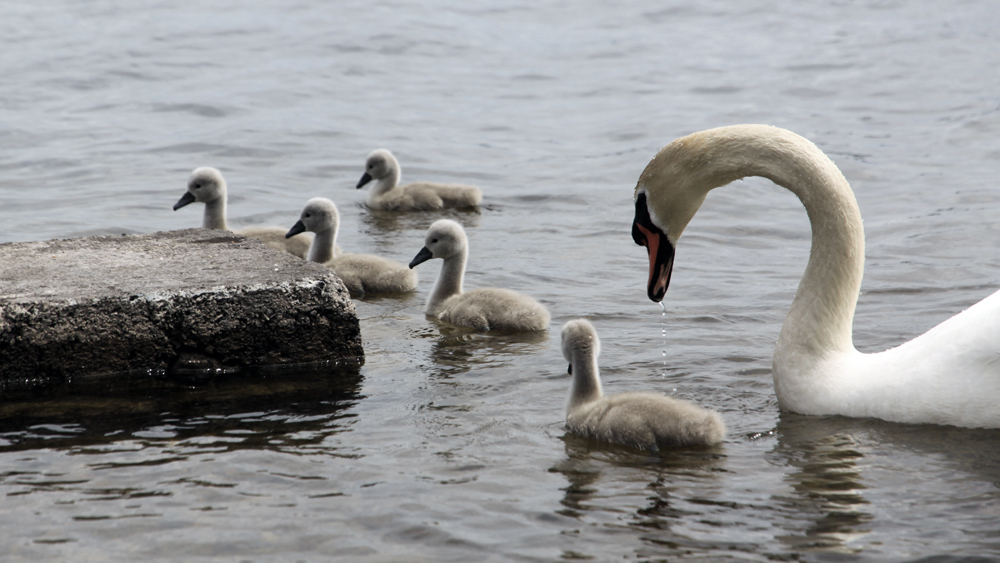 I can tell they are familiar with people as they eye me up and bob around the short piers, balancing their hopes for scraps of food with natural wildness. They have been fed before. The cob snaps at a scrap of wet brown bread that I offer, his ridged beak catching my fingers, all the while signalling his independence with that hiss, his neck raised and eyes watchful of the cygnets as they paddle and chase and chirp.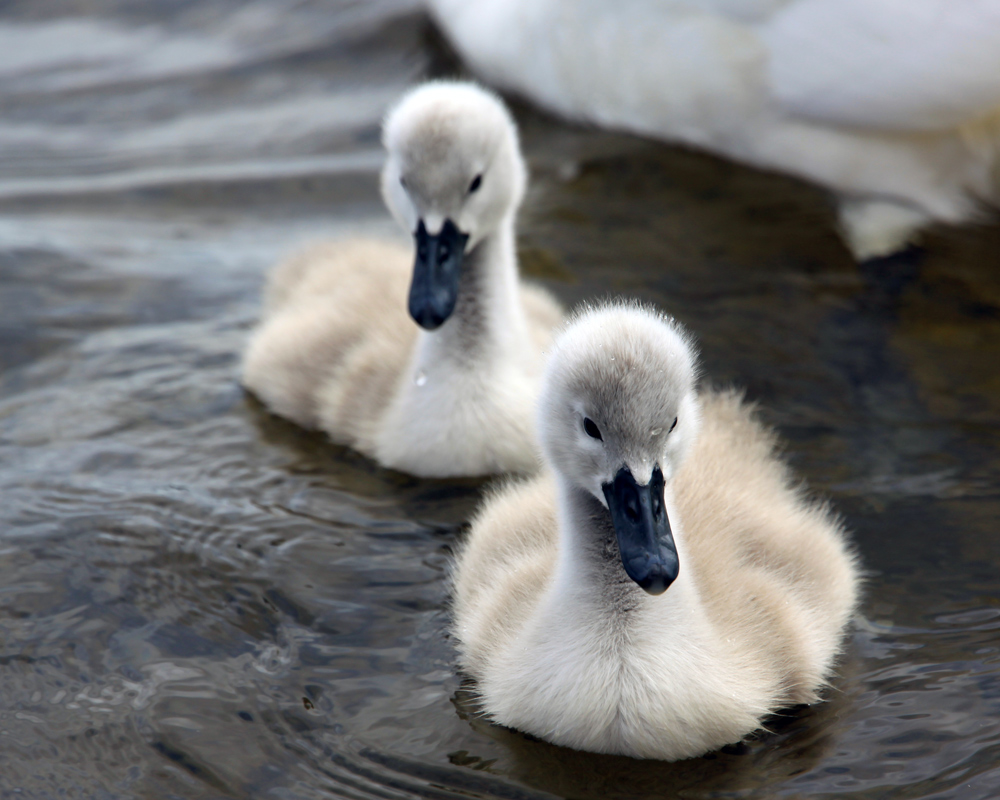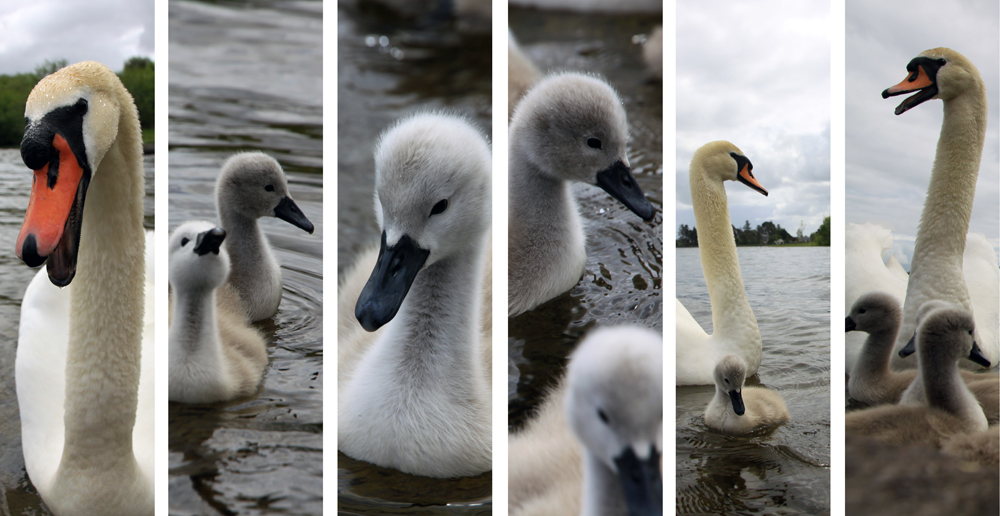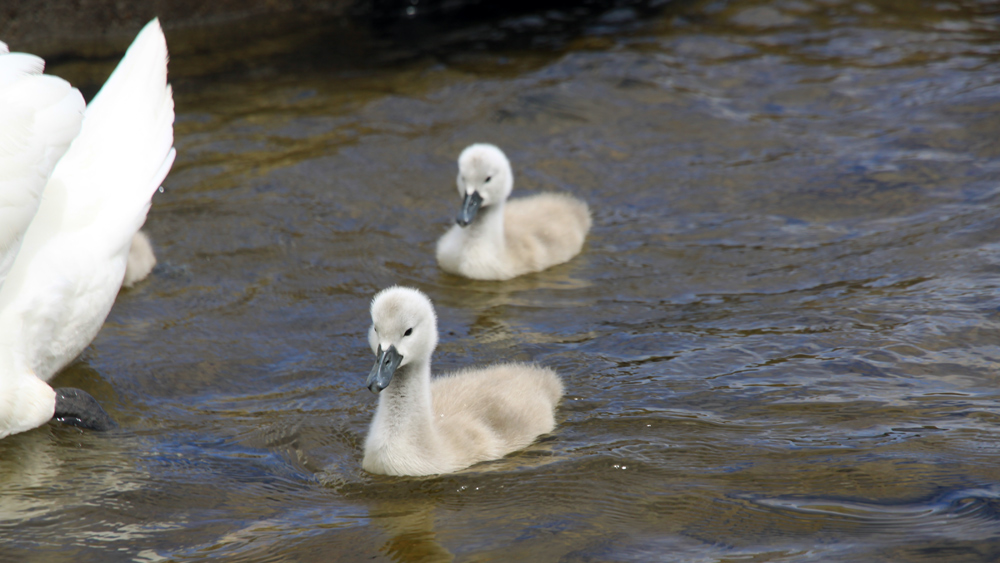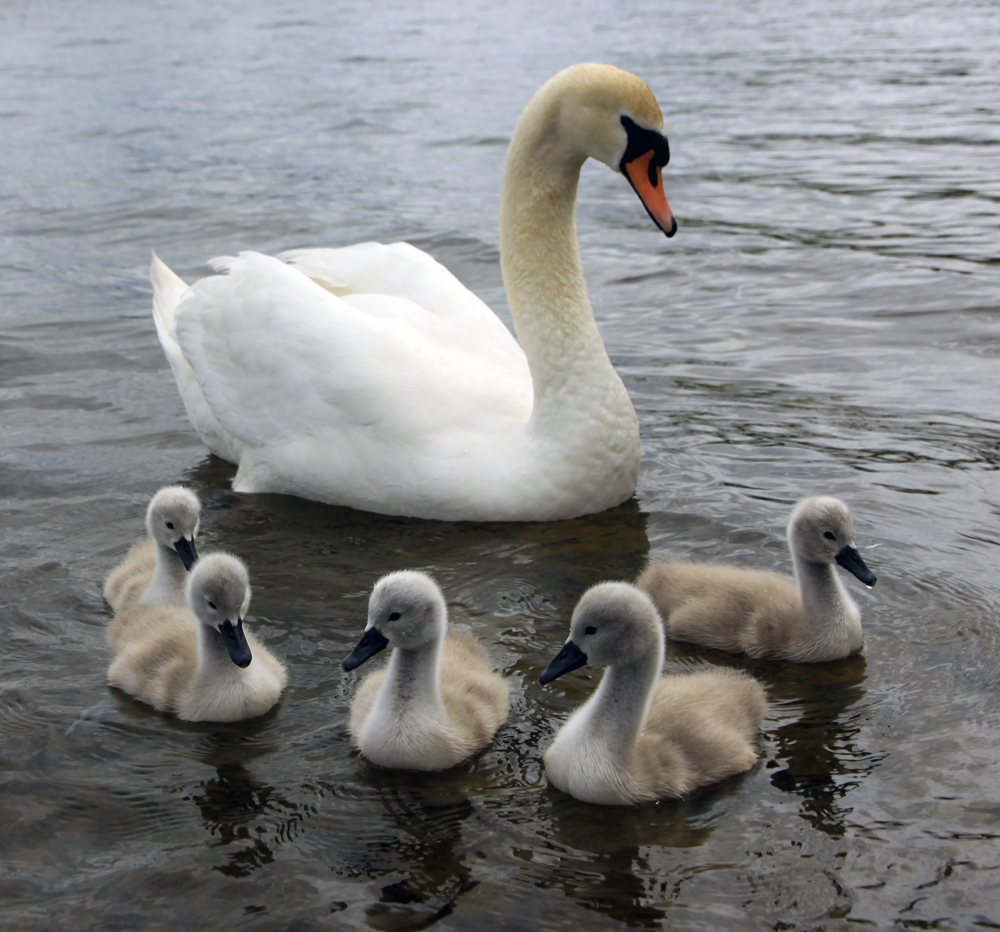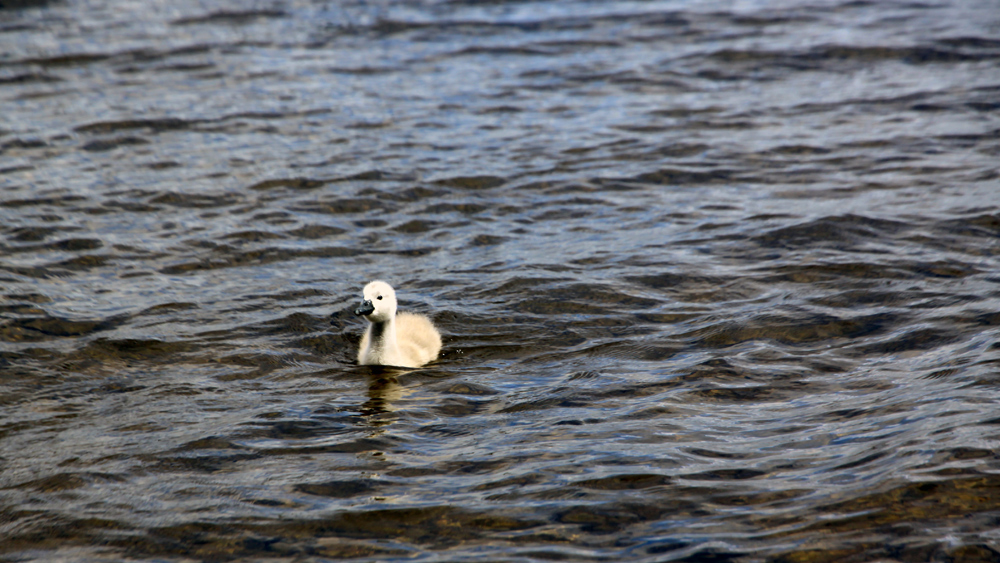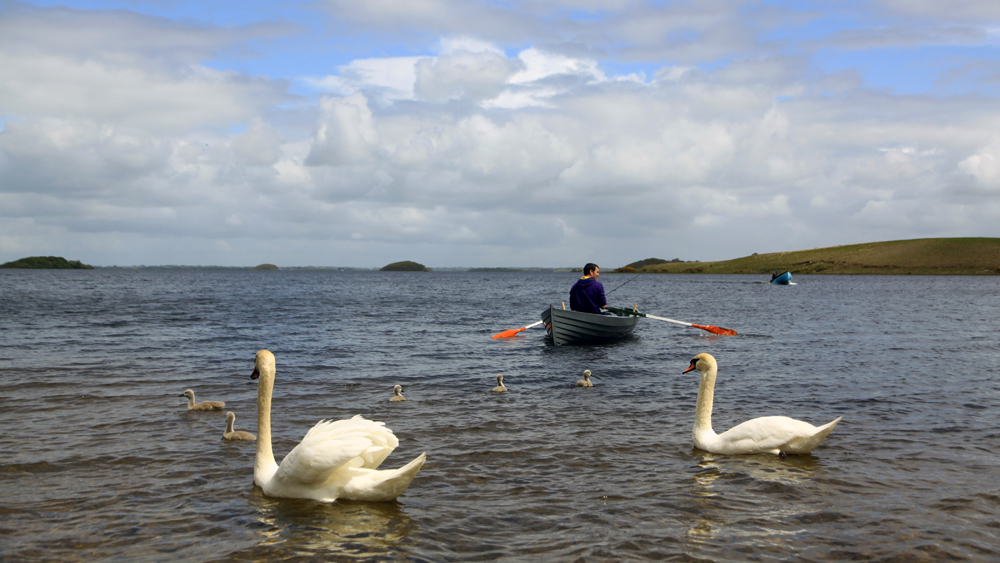 Mute swans were hunted almost to extinction, saved perhaps by royal decree, and can be killed by pollution such as discarded lead weights (banning these weights saw a recovery in some populations). With luck this brood will avoid the pollution, escape the jaws of pine martens and mink, and moult their way to strong stately white wild royalty.