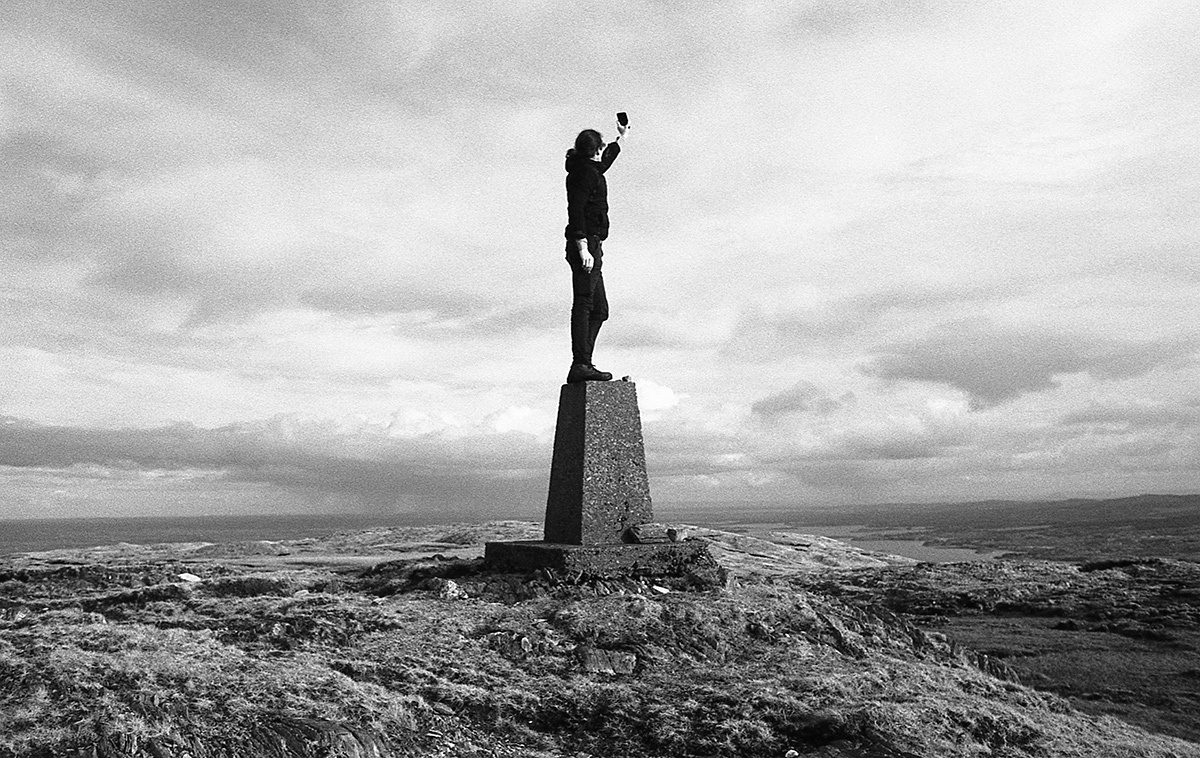 A Galway native, I photograph primarily in the west of Ireland, with my main area a day's driving range from my Oughterard home; south towards Clare's karst, locally into the soggy bogs and stony heights of Connemara, north to Mayo's Atlantic coast. Sometimes too I probe further up or down the coast. I've always been drawn to being out in the world, camera in hand as a tool for exploring/seeing, responding to features and textures of light and landscape, and the chaotic layers of human activities and histories like skins on the land: holy wells, lazy beds, dumped cars, holiday homes, planning permission signs, aspirational new builds, decaying ruins. I move slowly, leaking time in places, returning, walking, sitting, scribbling, aware of my intrusion, always somewhere in the pendulum swing between cynicism and curiosity. I drive, cycle, hike, paddle, row, swim, and walk, mixing snapshots with slow compositions.
Influences? a wide mix, from Atget's Paris to the many Americas of Roberts Frank and Adams, Sally Mann, Walker Evans, Alec Soth, the vivid Australia of Trent Parke.
Photographs promise preservation, stretching moments into flattened rectangular slivers. But as artefacts they allow both honesty and distortions, always seen in a context of a viewer and viewing, yet a fascinating medium for contemplation, expression, and memory.
Recent participation / shows:
2023
|
F-Stop photography (online) magazine's Spring issue.
|
2022
|
The Library Project's Halftone print fair (November). Temple Bar, Dublin.
|
Outset Gallery's Winter Open, Galway.
|
Courthouse Gallery Ennisymon Trasna print fair.
|
126 Gallery's Winter print display (supporting Ukraine relief charity).
|
2021
|
Winter Open and Trasna, the Courthouse Gallery, Ennistymon, Clare
Email: donakello@gmail.com
Instagram: @donakello
Twitter: https://twitter.com/Donakello