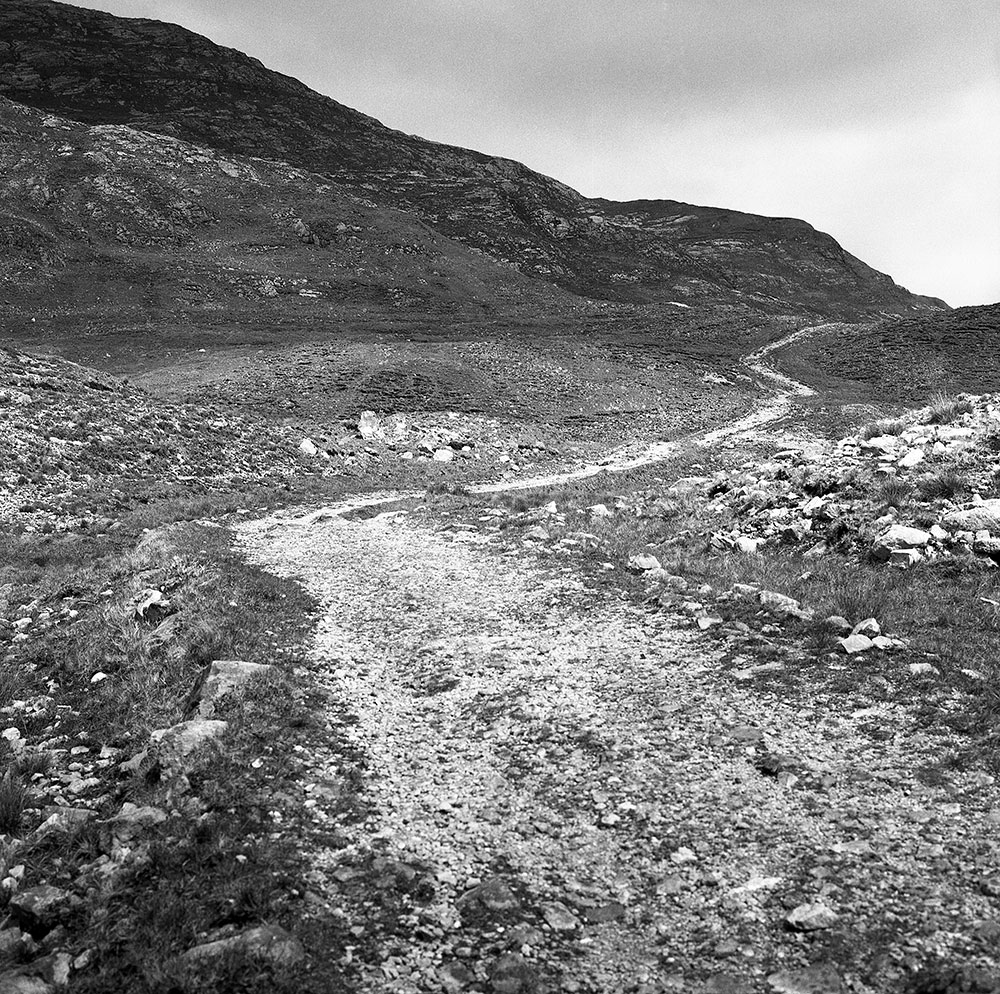 Máméan, Pass of the Birds
According to legend, St. Patrick blessed Connemara from a well at the top of the pass, and slept there ("Leaba Padraic"="Patrick's bed"), though to my limited knowledge there was stuff going on there before that too. There is now a little chapel next to the well and mounds of stones marking the stations of the cross. It is a remote rocky outpost where winds seem to gather, and stone in so many forms fill up to the changeable sky.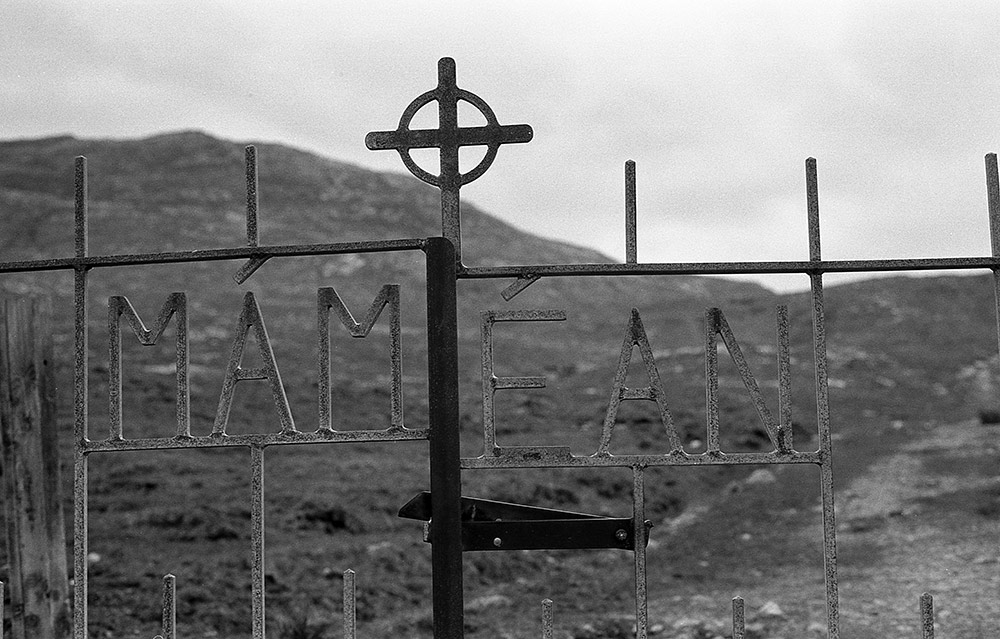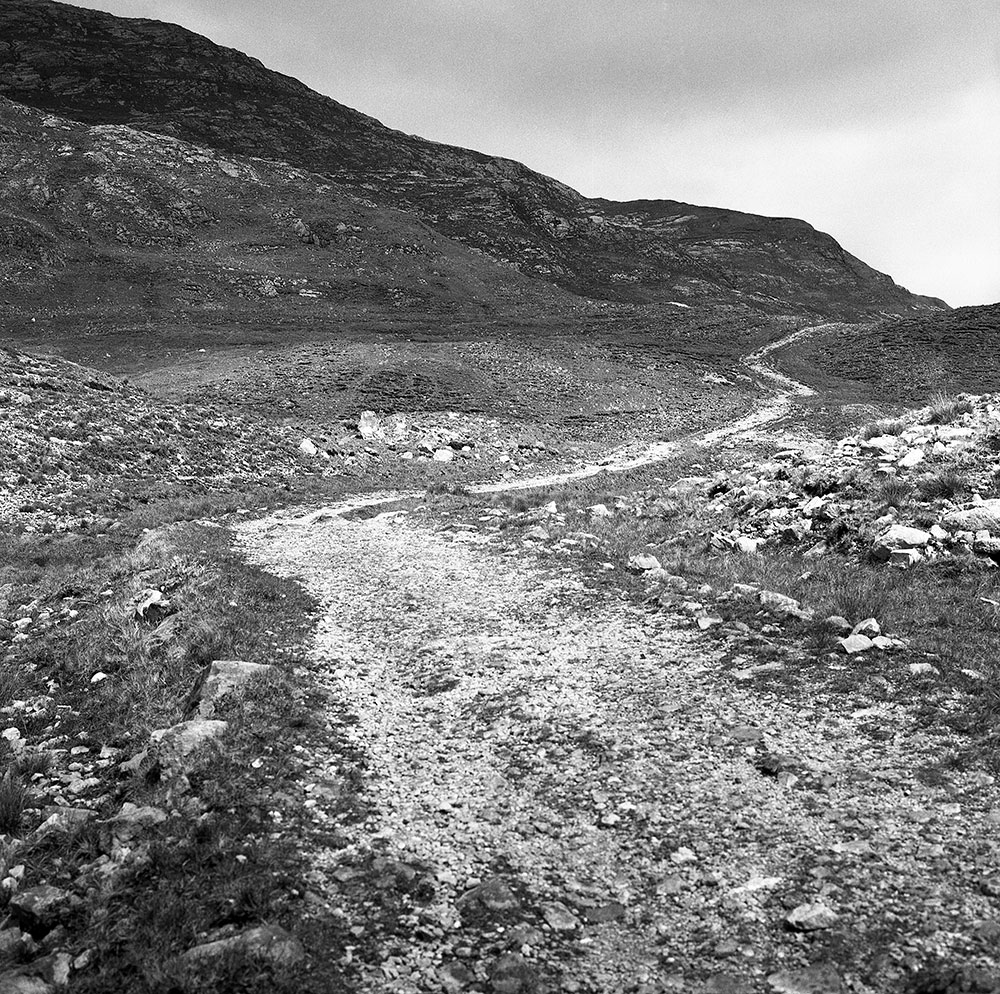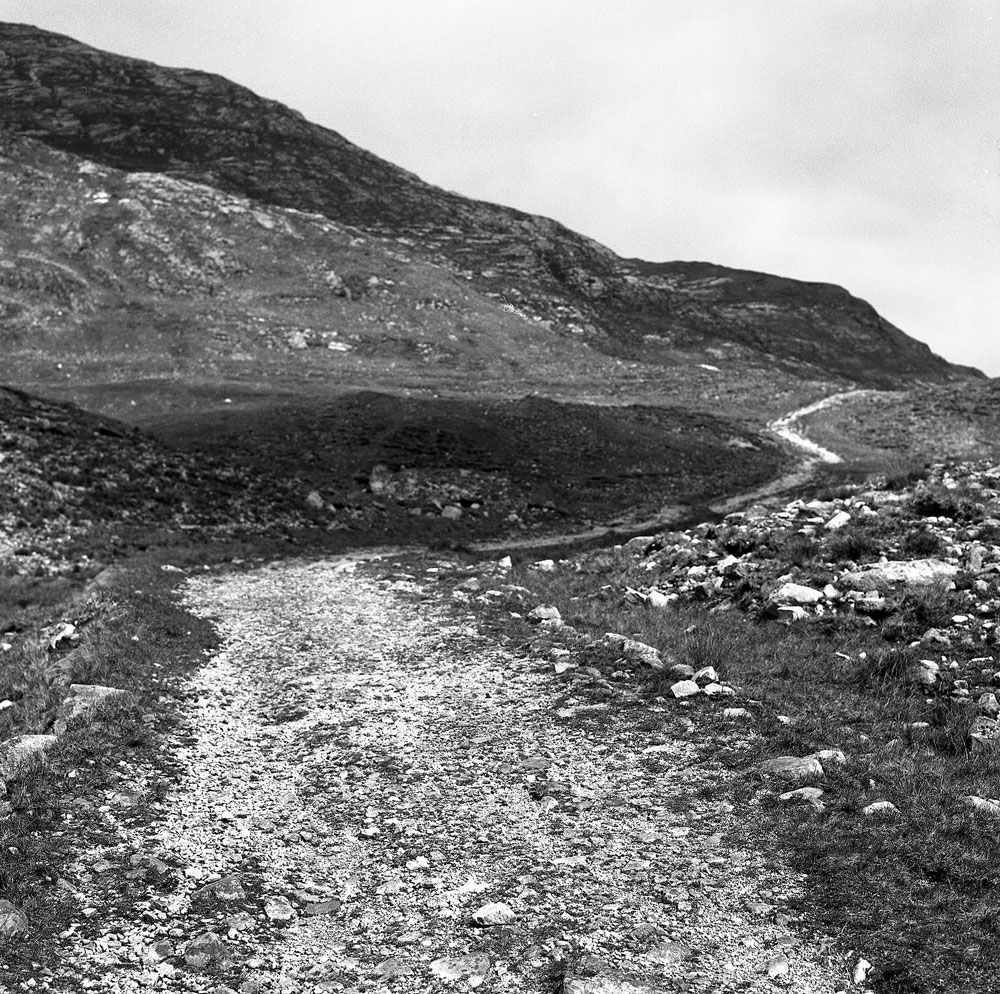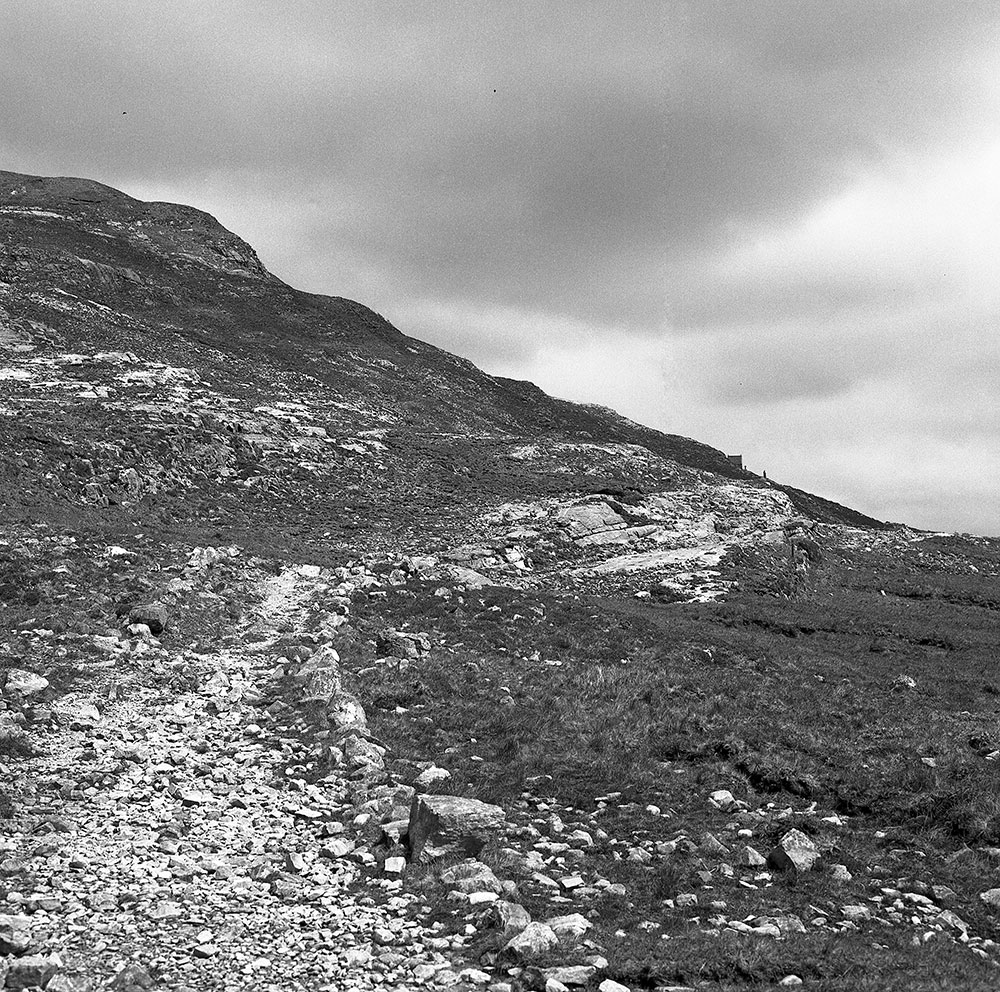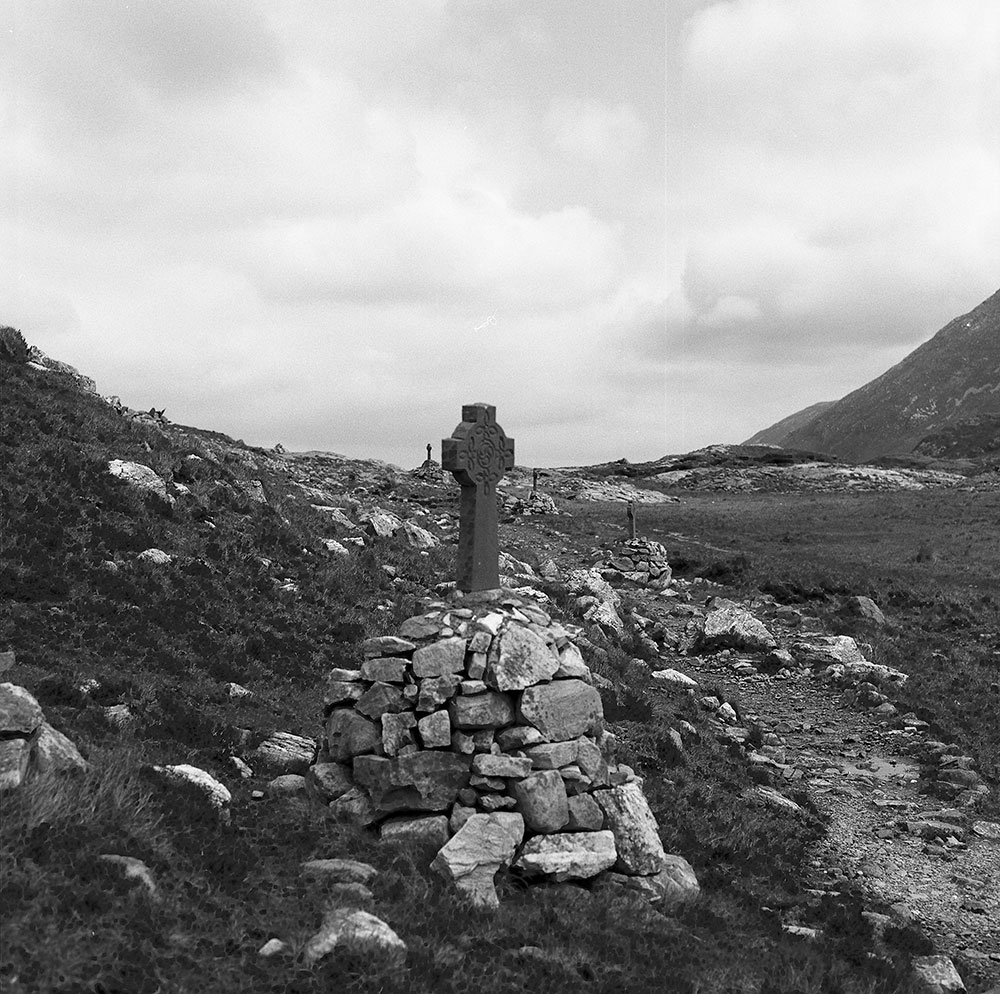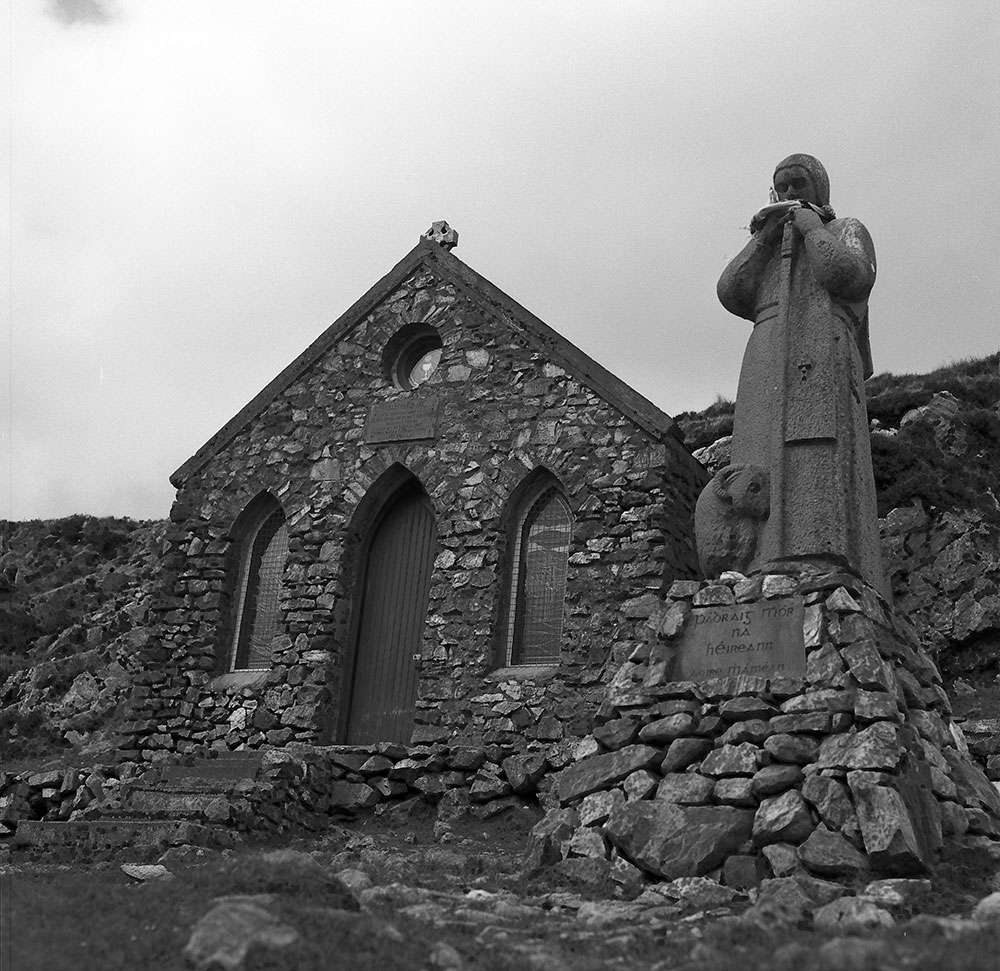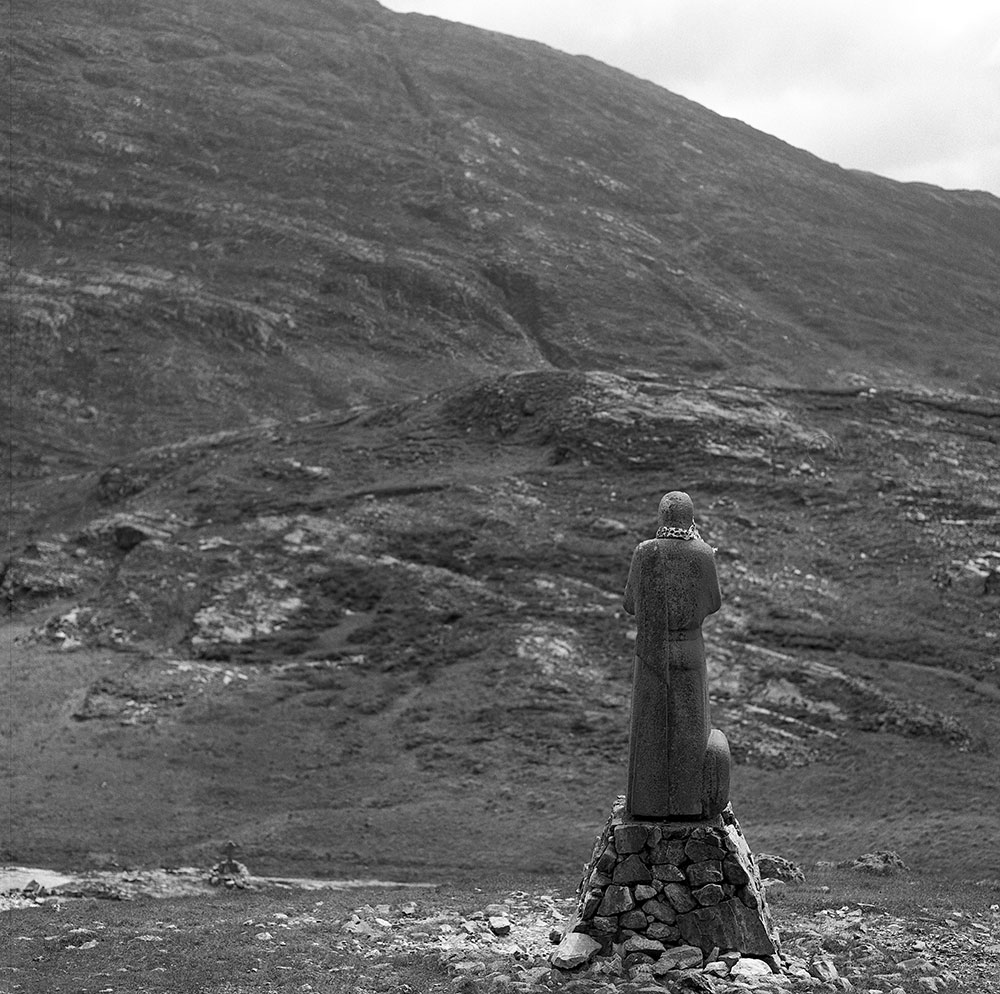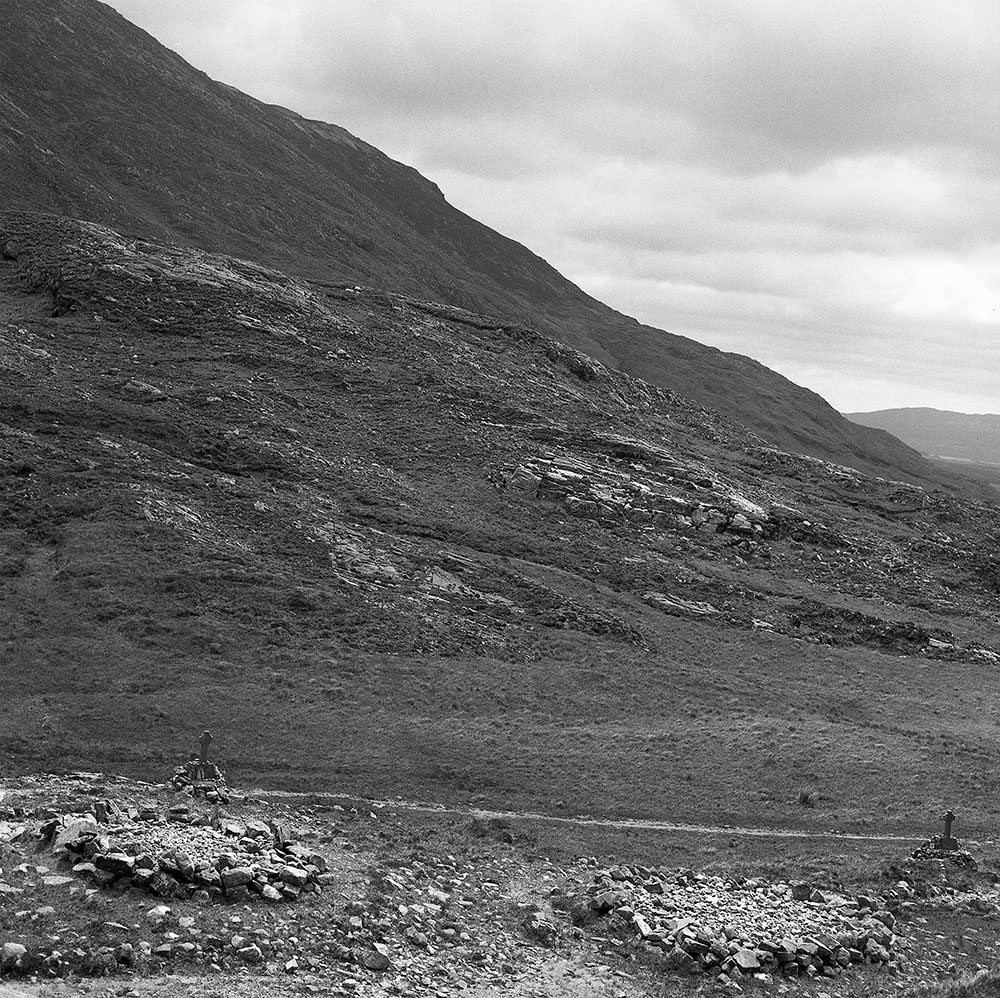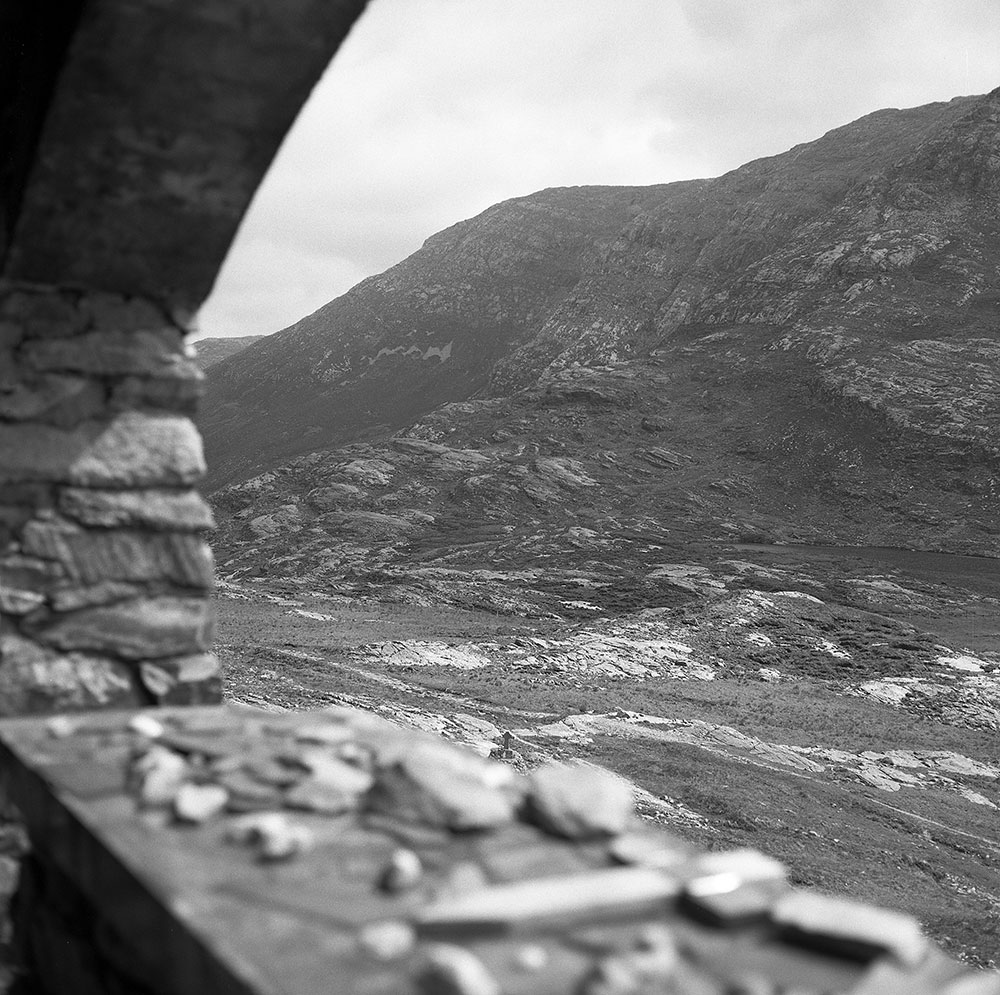 On Máméan
On Mountains of Máméan stone
Mounds of stones
lead up to the chapel on the Pass of the Birds
Wearied by the winds that funnel through the reeks
by 'leaba Padraic'
We follow the pilgrim path scratched up the slope,
A journey distilled, to resonate like a lone string,
With all the other journeys,
Tracing the same strewn line,
That never seems to change
Until it is suddenly gone forever.
Names of the dead are scratched on scraps of slate
Scattered on the alter dug into the rock
And left to mark the passings by those who pass
Tracing a path back to the pagans
To a well's water as deep as the will to drink
In sacred places.
And most of us,
When we reach a summit
Add another stone to the stones
That mark the summit,
Of the mountains
And the Gods or the absence of Gods
That the mountains themselves
Are scratchings of.
On the Pass of the Birds
The grand scheme of things,
Is momentarily reduced
To one foot in front of the other
On a winding path of white shards
Where we lean into the Mámean wind.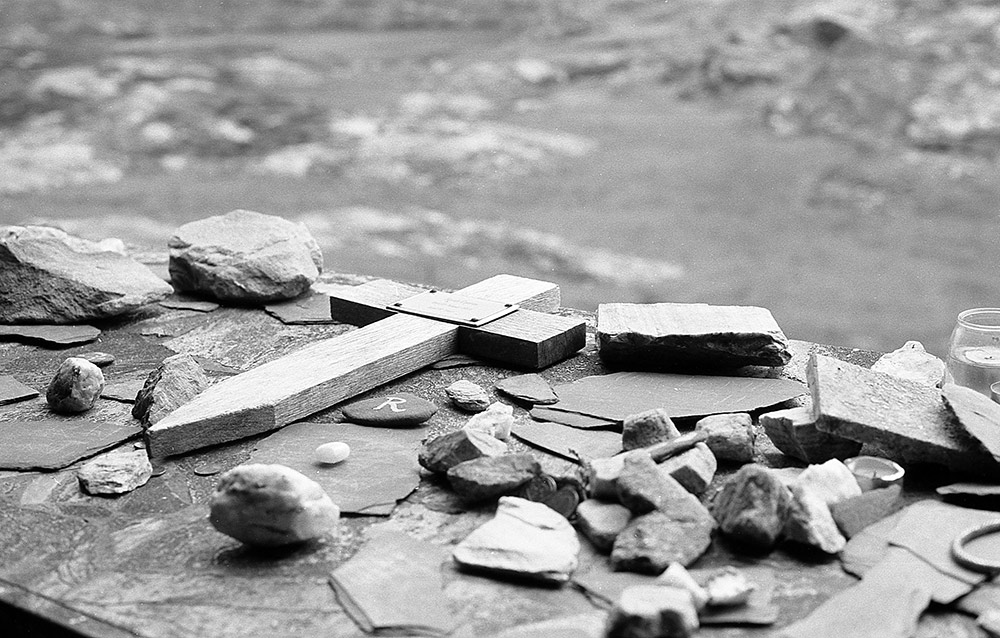 Photos were taken on a Hasselblad 553 ELX, and a Canon AE-1 Program (first and last images) Ilford Delta 100 film, developed using Rodinol (1+25). There were, unfortunately some streaks on the film after developing. This is the way of film I suppose.