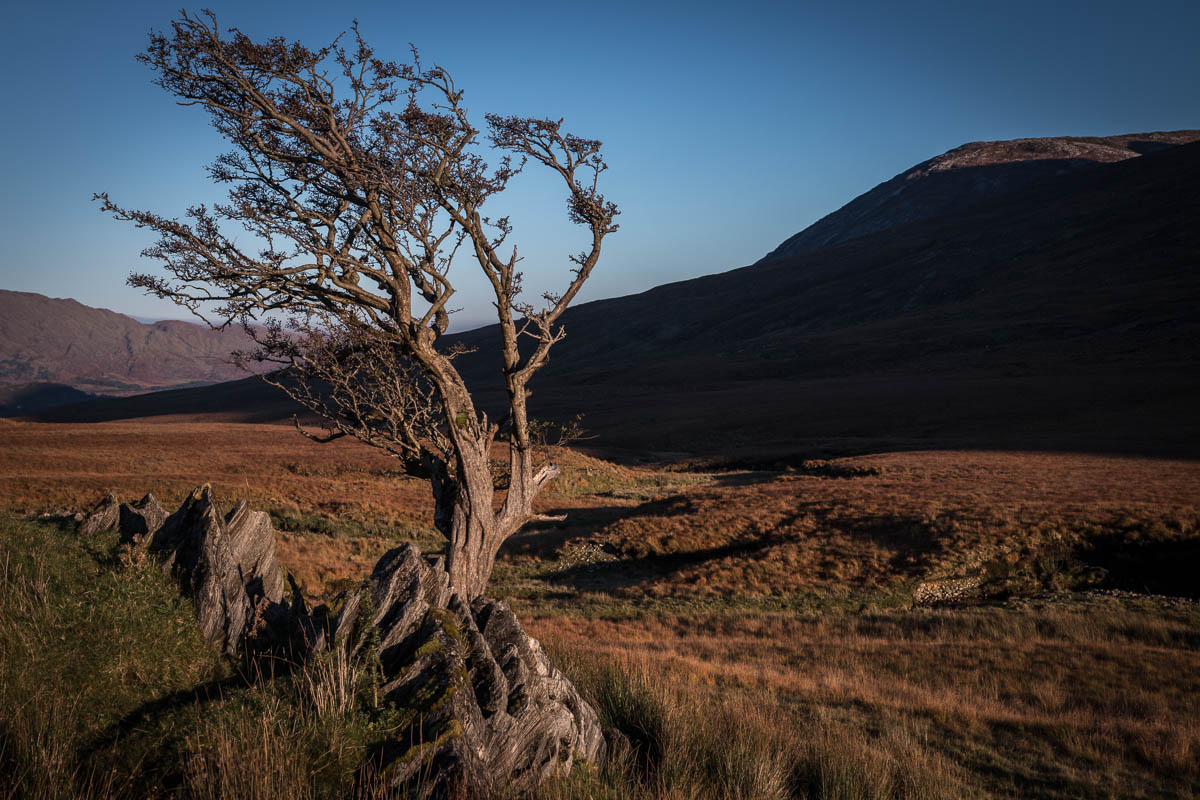 Summer was a long haul of slosh and soakings, and then finally in Autumn dry stretches fuse into a few weeks of easy goings and comings, crunch of leaf underfoot, mudless soles, no winds worth their leaning into. Come November 1st, and the temperature strays above 15 Celsius.
That trip to the Maamturks was long on the list of lists, and given the day that was in it, a Sunday morning after a Hallow's Eve spent away from the costumed beering, costumed leered and costumed leering, bonfires and bangers and bolt-scared horses, my waking settings conspire towards endeavour. Get up, you lazy lump… drag that dull clump of self from its bedding to wander under some notion's bidding.
The plan: drive to Mamean valley from the East end and lock a bike where the road gives way to track and drive back to the midpoint of Maam valley and hike over the mountains and use the bike to get back to the car. Simple.
Glutton for the punishment of simple physical effort: do we exercise or exorcise them demons? A mode of distraction that sometimes, somehow, reduces the ignoble noises of life to lost feelings of streamed purpose.
These are barely lumps in the ground to a mountaineer, but to my lowland condition they stress leg and lung. I have a map, or better, a watch that stores a plotted route, sensitive to the beamings of GPS beacons, some 20,000 km above the pale Blue.