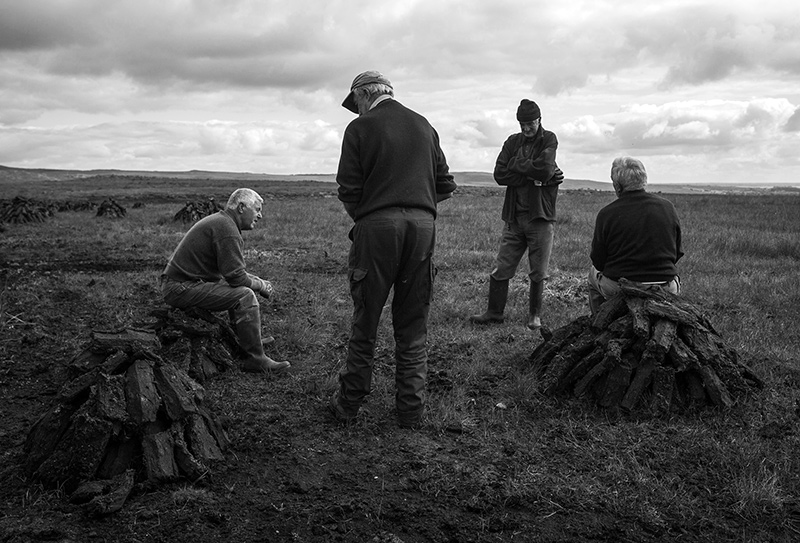 Windmills on the hills slowly rotate in the August breeze. John Sullivan, eighty-plus, with a healthy shock of hair, hops onto the stuttering old Massey Ferguson, his back injured and twisted from years of hard work on the land. But he is still nimble, like the tractor; chipped and scraped, scarred and weathered, but with engine alert and the wheels turning.
The year after winter started with a good dry spell, but little turf was cut, and the weather broke again, and a lot of the plots weren't cut until after. But there was time, and even in the wetter spots enough weeks and drying to cut, turn, foot, stack, and now bring out and haul home, for the final shed-stacking and eventual burning, the sods and clods and dust.
It is nearing the end of summer, and time for that final part- bringing the turf home. It is right now built into three-feet-high stacks, and is in good condition, though patches of the ground are yet soft and wet. It will be brought from the soft inner bogland using the Massey, with its extra wheels and light weight able to navigate the unsteady ground. A heavier tractor with narrower wheels would soon sink into the earth.
The turf is then brought to a tipping point where it can be loaded into a trailer on the road, which is then driven home.