Description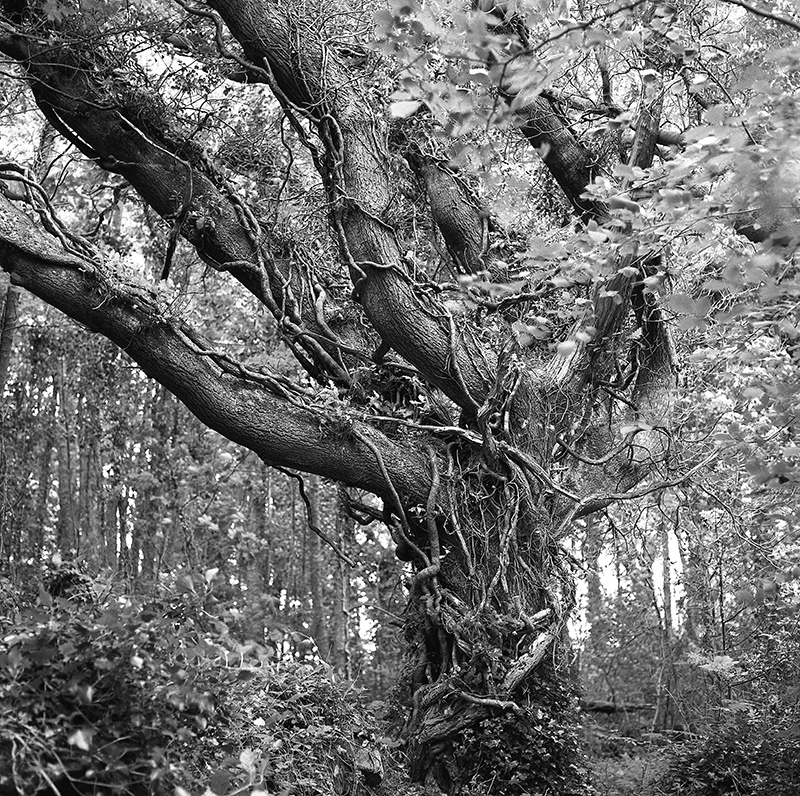 Branches on an old oak tree on Inchagoill island reach for the sky like a stretched hand.
Trees on the islands of Lough Corrib have been neglected, or in other words, left to their own devices, where they can grow old, tall, stately, and grand. Inchagoill in particular has some incredible trees, from tall scots pine to massive (on the local scale) Oak and Beech. A lot of work has been done on the island to 'civilise' the old walkways and abandoned cottages, though I prefer the wilder untamed sections, where this tree happens to be, over a low broken wall on the eastern side.
Exposure: 1/125 at f4, not sure if I used a filter as I took no notes 🙁 , possibly an orange or yellow, tripod. There was a leaf-rustling breeze and I wanted to isolate the tree itself using a wide aperture.
Location: Inchagoill island, Lough Corrib
Time: Jume 11th 2016
Camera: Hasselblad 501C
Lens Carl Zeiss 80mm f2.8 T*
Film: Ilford FP4+ at ISO 100
Development: Rodinal 1+25
LOCATION MAP: