Description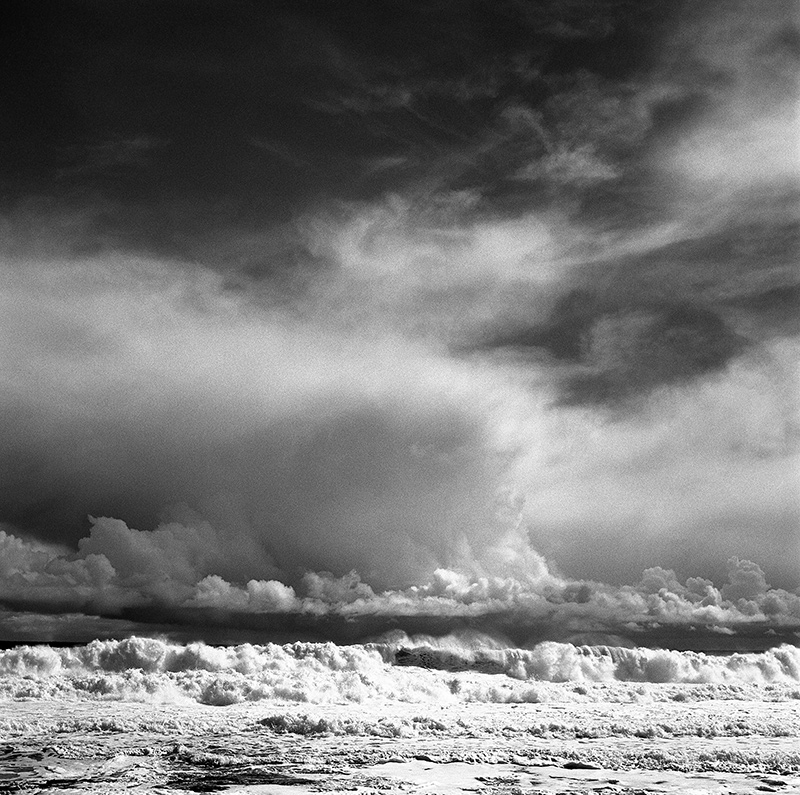 Waves crash in on the Inisheer coast as heavy weather rolls in overhead.
I took the ferry out from Rossaveal and brought a bike along, to spend the day on the smallest of the Aran Islands. On the southwest coast, the roar of waves brought me to the shore edge, where you can safely watch from right up close as they break. Overhead, a mass of different types of cloud swirled and yet, a beam of sun shone through on the foam.
Exposure: 1/250 at f5.6 or f8, red filter, polarizer filter, handheld.
Location: Inisheer/Inisoirr, smallest of the Aran Islands
Time: April 9th 2016
Camera: Hasselblad 501C
Lens Carl Zeiss 80mm f2.8 T*
Film: Ilford Delta 100
Development: Rodinal 1+25
LOCATION MAP: