Description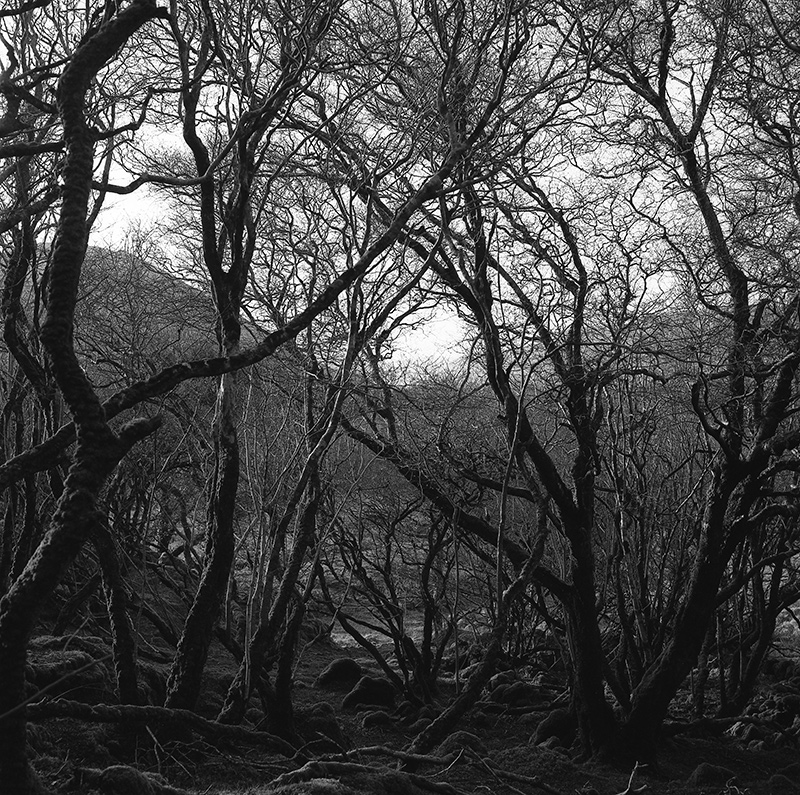 Through a dense twisting grove of old oak woods, on a leafless day in March, the Maamturks can be seen.
I had made a number of trips along this section of the Western Way, and this time I left the path early and headed towards a small old woodland. In winter, the branches are full of line and form, but yet the background remains visible, and here, the mountain of Lackavrea, 'Rugged Rock-Slab' mountain, can be seen. This blend of complex shape with both subtle and stark tone is something I love to find.
Exposure: 1/15 at f8, on tripod, with yellow filter.
Location: Off the main Western Way Route as it leaves the Lough Corrib shoreline.
Time: March 25th, 2017
Camera: Hasselblad 501C
Lens Carl Zeiss 80mm f2.8 T*
Film: Ilford Pan F ISO 50 120 film
Development: Studional 1+29
LOCATION: