Description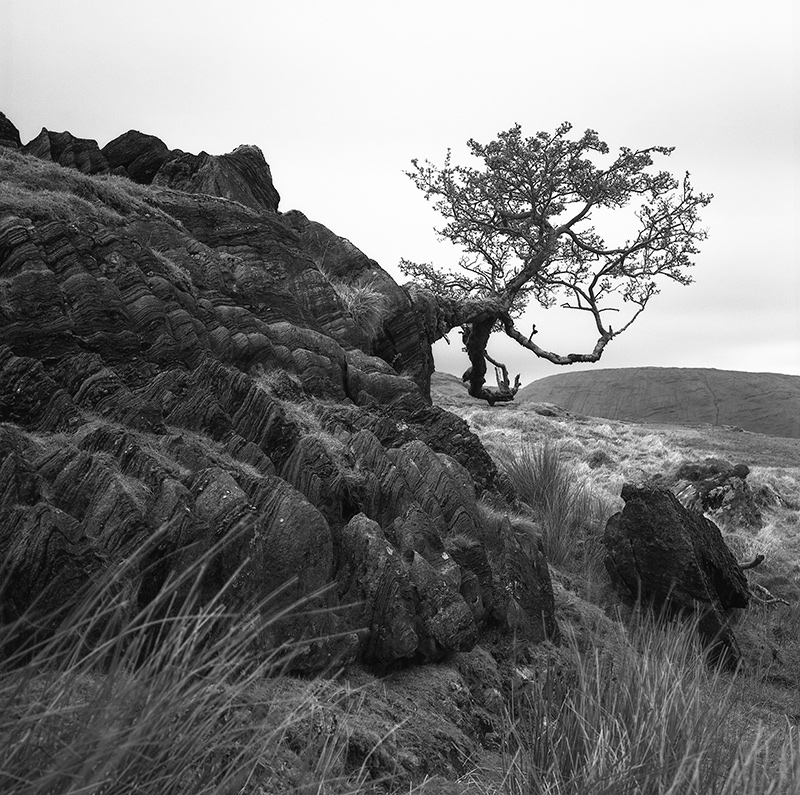 A Hawthorn tree grows on an outcrop of rock that has a highly unusual formation of wave shapes.
I hiked along the Máméan pilgrimage path and went off it into the bog at various spots. There are some fascinating rock formations that I assume are remnants of a glacier's flow or melt.
Exposure: 3 minutes at f11, Lee Big Stopper filter, Benro Tripod.
Location: Off the Máméan pilgrimage path that crosses the Maamturk mountain range
Time: April 15th, 2017
Camera: Hasselblad 501C
Lens Carl Zeiss 80mm f2.8 T*
Film: Rollei Retro 80S metered at ISO 50
Development: Studional 1+29
LOCATION: