Description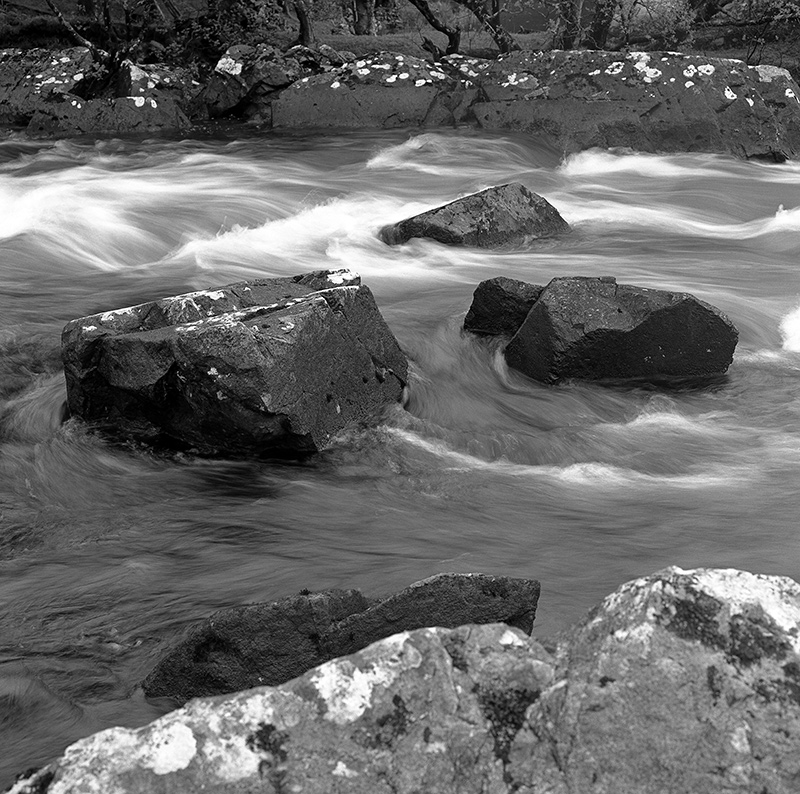 Dark stones jut out of the Bundorragha river on the road from Leenane to Doolough and Louisburgh.
It's May but cool and wet. I wander the river bank looking for something that looks right for the flow against the rock. I know that the quarter second exposure tends to let water gush but not completely lose its shape, and it lets me use a depth of field that covers the river. Or do I think at all, and just stare and snap?
Exposure: 1/4 second at f8, no filters, tripod.
Location: Bundorragha, North shore of Killary Fjord, County Mayo
Time: May 5th 2015
Camera: Hasselblad 553 ELX
Lens Carl Zeiss 80mm f2.8 T*
Film: Ilford Pan F 120
Development: Rodinal 1+25
LOCATION: