Description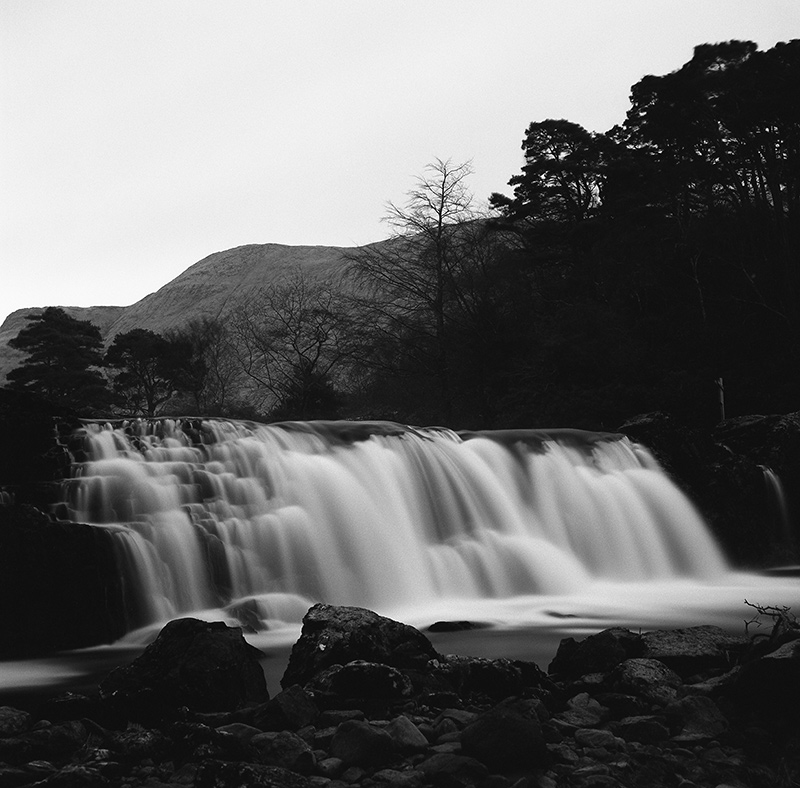 Ashleagh Falls in December: Winter waters cascade down the falls on the River Erriff in county Mayo, just east of the Killary Fjord.
Cold hands that I pocket or wave to keep warm on a breezy cold December afternoon: the short kind of afternoon that rushes for nightfall quick as an Atlantic gale.
Exposure: not fully sure as I took no notes, I think about 5 minutes at f16 with an orange filter, a Lee Big Stopper filter, and on a tripod.
Location: Aasleagh Falls, county Mayo
Time: December 30th 2016
Camera: Hasselblad 501C
Lens Carl Zeiss 80mm f2.8 T*
Film: Ilford Delta 100
Development: Rodinal 1+25
LOCATION MAP: